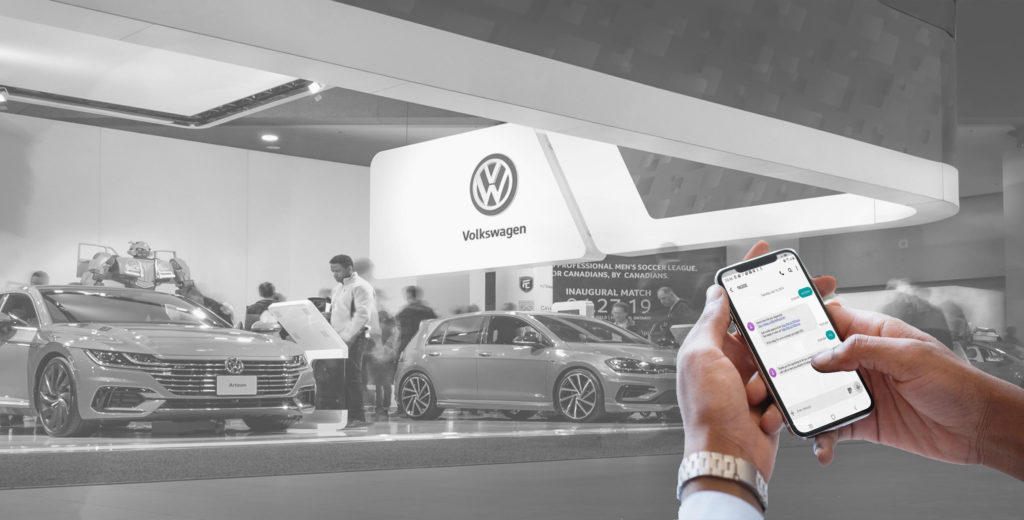 SMS Marketing and Why Dealerships Need It
It's All About Mobile-Friendly Marketing
As the Short Message Service (SMS) mobile marketing trend continues to grow worldwide, we find that car dealerships are still lagging behind the 8-ball. With a boost in connectivity due to 5G and IoT as well as the gradual price decrease of mobile devices (phones, tablets, watches, etc…), two thirds of the global population are now using mobile phones¹. Mobile devices have become an integral part of the daily routine and continues to grow and greatly impact consumers' decisions and behaviors. To keep up with the advances in technology, dealerships need to ensure they have an active mobile marketing campaign to capitalize on this opportunity.
In today's digital and interconnected world, the significance of mobile-friendly marketing cannot be overstated. Texting is the quickest, most direct and – importantly – the most welcomed type of contact your customers can receive. It is highly effective for connecting with loyal, engaged consumers.
A Few Reasons Why SMS Mobile Marketing is Essential
Increased Time Spent on Mobile Devices
   In 2018, Americans spent an average of 3 hours and 35 minutes per day on mobile devices². This means that the average American spends over 500 hours per year on their mobile device. This holds true for the automotive industry with 48% of all searches for car dealers coming from mobile devices (which makes dealership mobile marketing essential). This also provides a great opportunity to capture their attention on a device that is part of their daily lives.
SMS Open Rates Are Higher Than Emails
SMS has an open rate of 98%, and up to 90% of people who open the message will read it within three seconds. This is far higher than email marketing or other digital channels. Tailoring your SMS messages to appeal to prospective customers will help your marketing efforts stand out from the crowd.
Reach A Broader Market (Even Offline)
With more powerful and less expensive mobile devices, smartphones and tablets have become an integral part of our everyday lives. These developments mean that you have a golden opportunity to put your messages into the hands of consumers, reaching a much wider audience.
Our Solution: TextUps
These are only three of the many rationales to why SMS mobile marketing plays a key role in your dealership's marketing strategy. The key to dealership mobile marketing is viewing a mobile device as that tool of convenience—customers will likely start their buyer journey on the device in which they just received the message. With Redline's TextUps, you can do just that. Redline's TextUps is the only automotive text lead tool that generates leads from your dealership's lot, website, 3rd party sites, as well as traditional advertising channels. It can be integrated into your stickers, overlays, website, photos, and even videos.
With TextUps, you can increase your lead to appointment conversions with very little effort. Whether it is during or after business hours, TextUps will continue to respond to interested shoppers. Shoppers can text to receive information on their vehicle of interest at any time and instantly receive a text with the vehicle's information delivered directly to their cell with a direct link to that exact vehicle on your dealership's website. Conveniently, your dealership receives the lead with shopper's mobile number and vehicle of interest.
Still Not Convinced? Take a Look at the Statistics Below: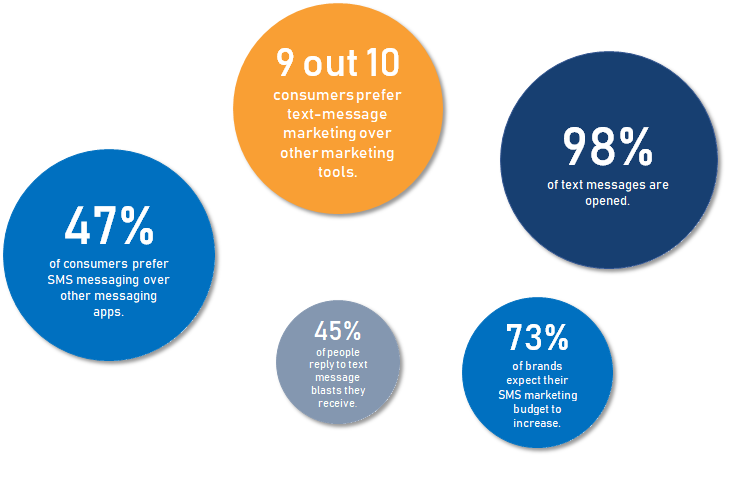 Redline is dedicated to helping modern dealerships engage, communicate with, and cater to modern, tech savvy car shoppers. Our unique proprietary suite of products and services optimizes and redefines how automotive dealers reach, retain, market, and sell to customers — front end, back end, all ends.