SMS Marketing for Dealerships in 2022
About a year ago, we shared some details and best practices on the increasingly popular SMS or text-message marketing space for car dealerships. Offering this service is nothing new to Redline, we've been helping our partners leverage the power of text-message marketing for over 10 years, but as this trend has continued to grow and our technology has continued to improve, we thought it a good time to revisit and share how things have evolved. Simply put, there's never been a better time to take advantage of the most popular means of communicating with your customers, and drive more leads and sales in the process.
Being Mobile-Friendly is More Important Than Ever
Text messaging is nothing new, but its popularity has continued to grow exponentially each year. As of 2022, 5 billion people around the world send and receive SMS messages, close to 65% of the world's population. From a business standpoint, those numbers are even more impressive – SMS messages have a 19% CTR (click-through rate), compared to around 4% for emails, and only 1% for Facebook.
What that means for dealerships is that customers are far more willing to engage with a text message than almost any other form of communication. The pandemic only increased this likelihood, as more people became comfortable communicating in a contactless way with businesses. Having a mobile communication strategy, at this point, is a no-brainer for any dealership going forward. Meeting customers where they want to engage is an easy win for any dealership, and Redline TextUps can help you do just that.
Let's Do The Numbers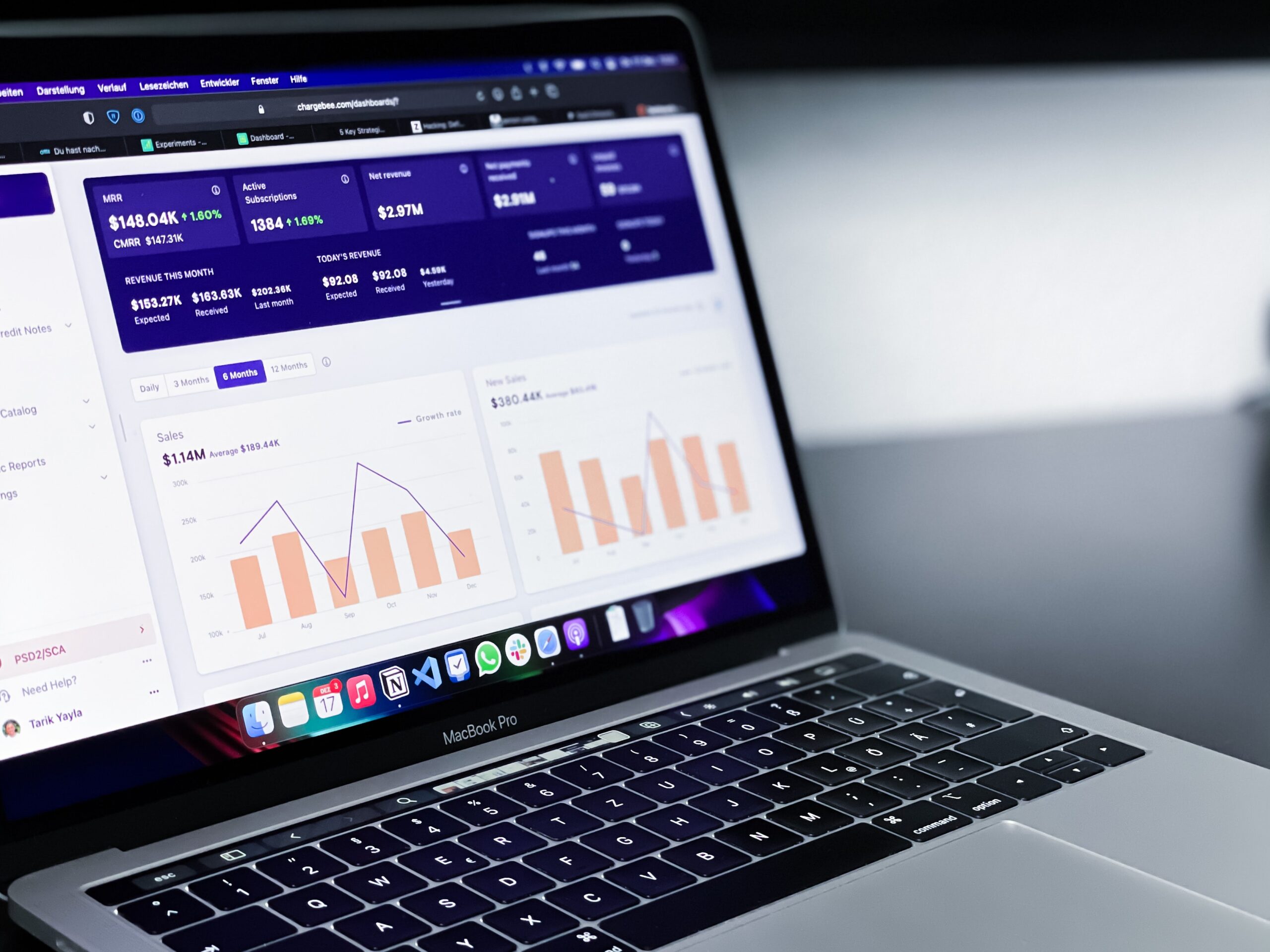 Usage:
According to a recent report from eMarketer, the average American spends over 3 hours on their mobile device every day as of 2022. That's up from just over 2 hours just a few years ago and more than they view their own TVs! And with nearly 80% of Americans now owning a smartphone, it's clear that mobile is only becoming more important in our lives.
For car dealerships, that means that your customers are spending a significant amount of time on their mobile devices every day. And if you're not reaching them where they are, you're missing out on a huge opportunity. SMS marketing is the perfect way to reach your customers where they are, with a message that they're sure to see.
Open/Engagement:
One of the biggest benefits of SMS marketing is the high open and engagement rates. Because text messages are personal and immediate, they have a much higher chance of being seen and read than other forms of communication like email or social media. Most people don't carry around a laptop everywhere they go, but a huge percentage of shoppers have a smartphone in their pockets right now.
More to the point, SMS messages have an open rate of nearly 98%, compared to around 20% for email. And because text messages are so personal, they also have a much higher engagement rate (especially when the messages you're sending are for the specific vehicle they're already looking at). Studies have shown that SMS messages have an engagement rate of around 45%, compared to just 2% for email.
So what does that mean for dealerships? It means that if you're not already using SMS marketing, you're missing out on a huge opportunity to reach your customers. With such high open and engagement rates, SMS messages are the perfect way to stay in touch with your customers and keep them coming back for more.
Marketplace:
When you consider how many people in the US have a smartphone in their pocket at any given moment, and how much they appreciate engaging with text message marketing over other forms of communication, it's easy to see why this is an ideal channel for driving increased leads.
Bear in mind that age and gender aren't obstacles for mobile users anymore. Even customers over 55 are using mobile devices and SMS messaging to engage with their banks, friends and family, online product ordering and everything else. There's almost no limit to the audience you can reach this way! So what's the best strategy to take advantage of this powerful channel?
Still the Solution: TextUps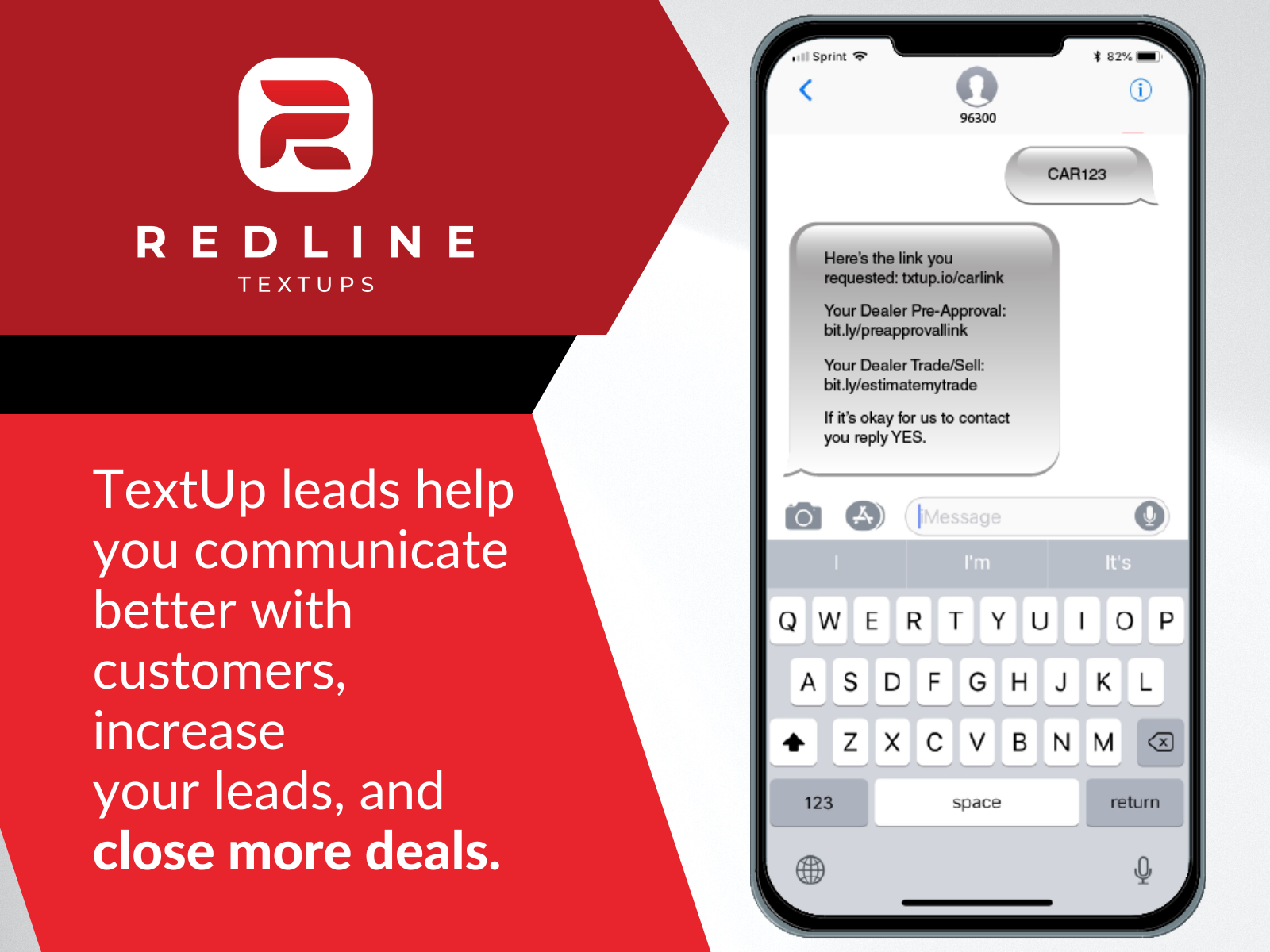 We just covered a few reasons why SMS marketing can play a critical role in your dealership's marketing strategy, but the point is clear. The secret to all this is seeing a mobile device as a source of convenience for customers. Most will likely end up starting their buying journey on the device they just got a message on – your message. Redline TextUps allows you to gently nudge them in that direction. It's also the only tool available that generates leads from your lot traffic (stickers, hangtags, etc.), 3rd party sites, your own website, traditional ad channels and more. Even your videos can leverage the power of TextUps!
Increase your leads, appointments, and sales with little to no effort from your sales team, all through the channel most customers prefer. During business hours or after, TextUps can continue to engage your customer even when your sales team is sleeping. with one simple message, your customers get vehicle info they're looking for, and your CRM receives all the important contact info for follow-ups, all in real time.
The Takeaway:
We've covered a lot here, but the main thing you should take away is simple: more folks are using SMS messaging to engage with companies than ever before. They prefer to communicate with brands via SMS, so as a dealership looking to succeed, there's never been a better time to implement an SMS messaging strategy into your marketing landscape. Redline TextUps was built with dealerships just like yours in mind, and we can help you drive more engagement, leads, and sales closes than ever before. If you want to learn more and get started, contact us today!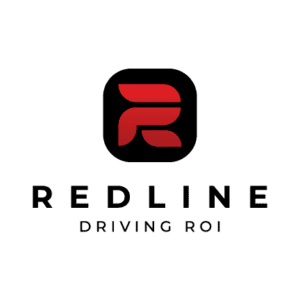 Redline is dedicated to helping modern dealerships engage, communicate with, and cater to modern, tech savvy car shoppers. Our unique proprietary suite of products and services optimizes and redefines how automotive dealers reach, retain, market, and sell to customers — front end, back end, all ends.