Top 5 Ways Dealerships Can Use Autotrader to Gain Visibility
Many auto dealerships use Autotrader.com to help market their inventory, but there are some best practices dealerships should be aware of to get the best results possible. The site gets millions of views every month, and has been in business for over 20 years – so it's important to take advantage of every opportunity to drive more visibility to your inventory and your dealership. Here are some of the most important things you can do to make sure your vehicles are showing up when users are searching on Autotrader.
Don't Skip the Basics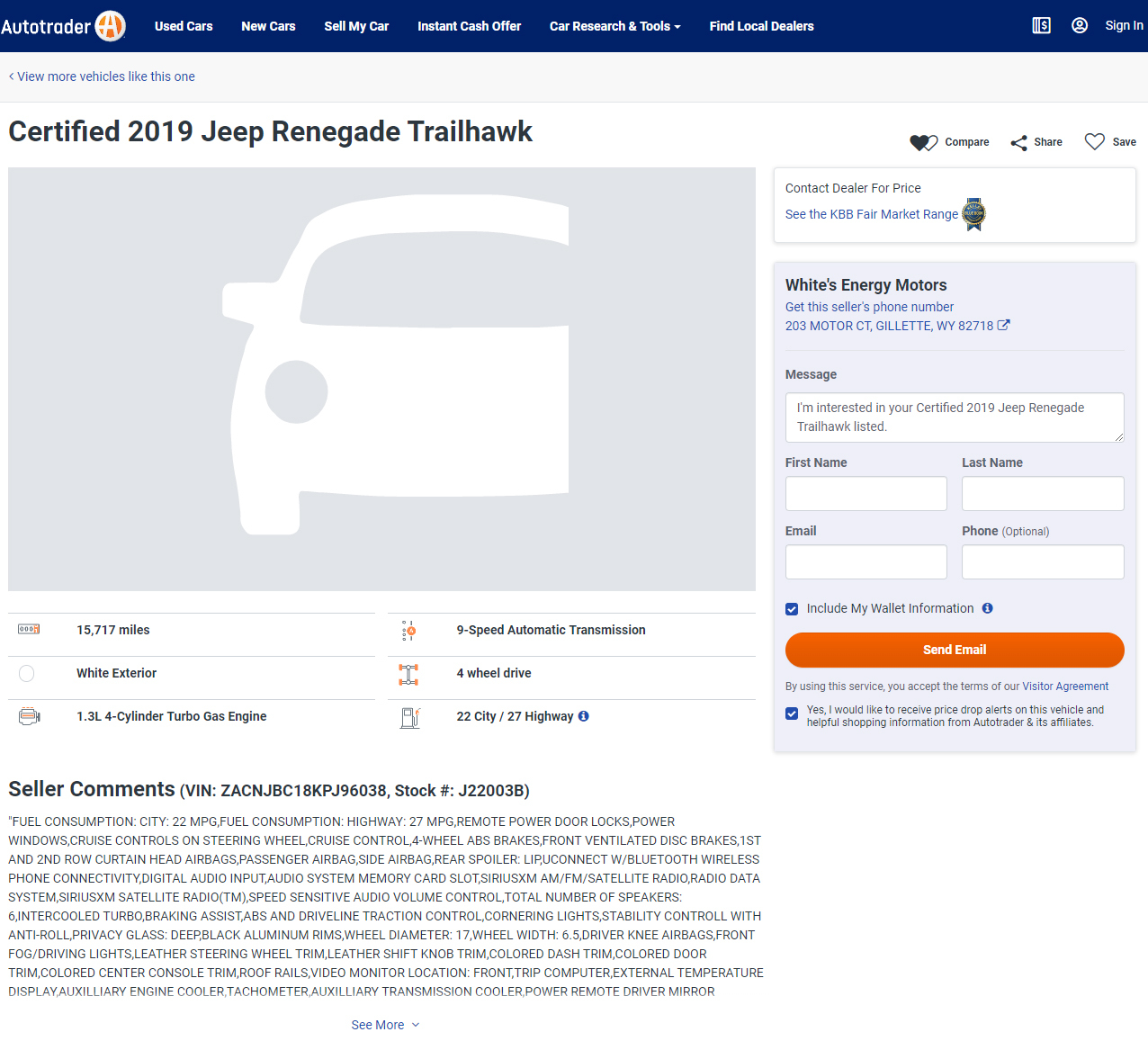 First off, you'll want to register with Autotrader.com and set up your dealership information. This will ensure that potential customers can find your dealership when they search for it on the site. This seems like a simple first step, but many dealerships neglect to include as much information as they should during the initial setup, which makes it harder for them to consistently show up in customer searches. So make sure to include anything relevant to your dealership in your profile.
Next, you'll want to add as much information as possible to your listings. The more information you include, the more likely a customer is to find your listing when searching for a specific vehicle. As you'll see above, many dealerships just add this information to their "comments" section, but you'll ideally want this in the actual listing itself for searchability. This is especially important for used vehicles because things like condition, specific features, aftermarket add-ons and more can distinguish one vehicle from another in important ways for customers. In short, being more descriptive is always your best bet.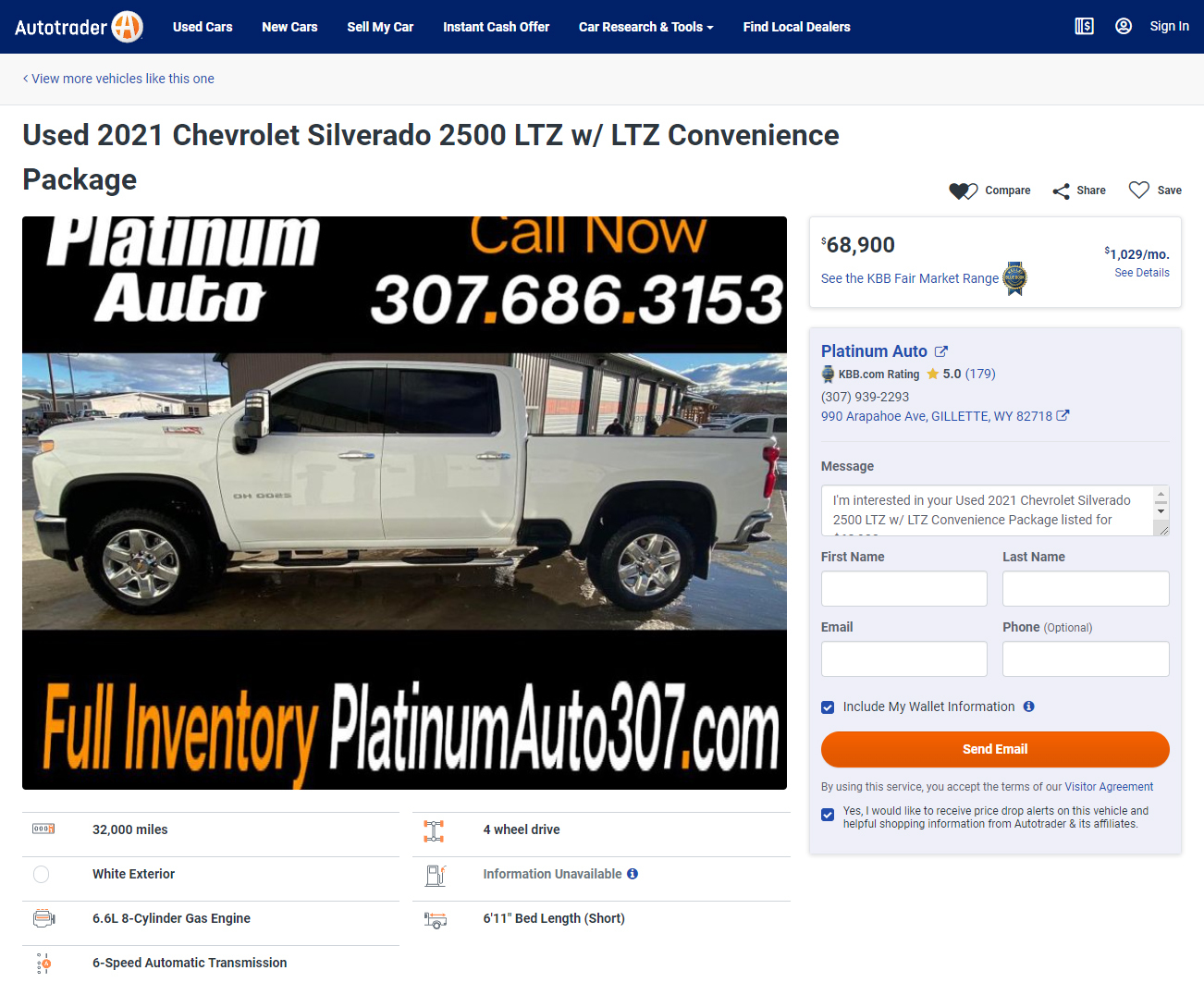 Above all else, be sure to use high-quality photos in your listings. As in the above example, even having a sponsored listing when not properly built out (only one photo, poor placement of info) can be more of a detriment than benefit. Autotrader ranks used cars higher with 28+ photos per listing (10+ for new cars), so make sure to take advantage of this and showcase your vehicles in the best light possible. Remember, quality over quantity (but try to cover both).
Because customers purchase vehicles with their eyes first – much like diners in a restaurant will "eat first with their eyes" – it's crucial to include as many high-quality photos of your vehicles as possible on each listing. This is a fantastic way to set yourself apart from the competition, especially when it comes to including different angles, views, features, and other important aspects of a vehicle. This can't be stressed enough as it's the number one mistake dealerships make when it comes to using Autotrader well.
Don't Fall Behind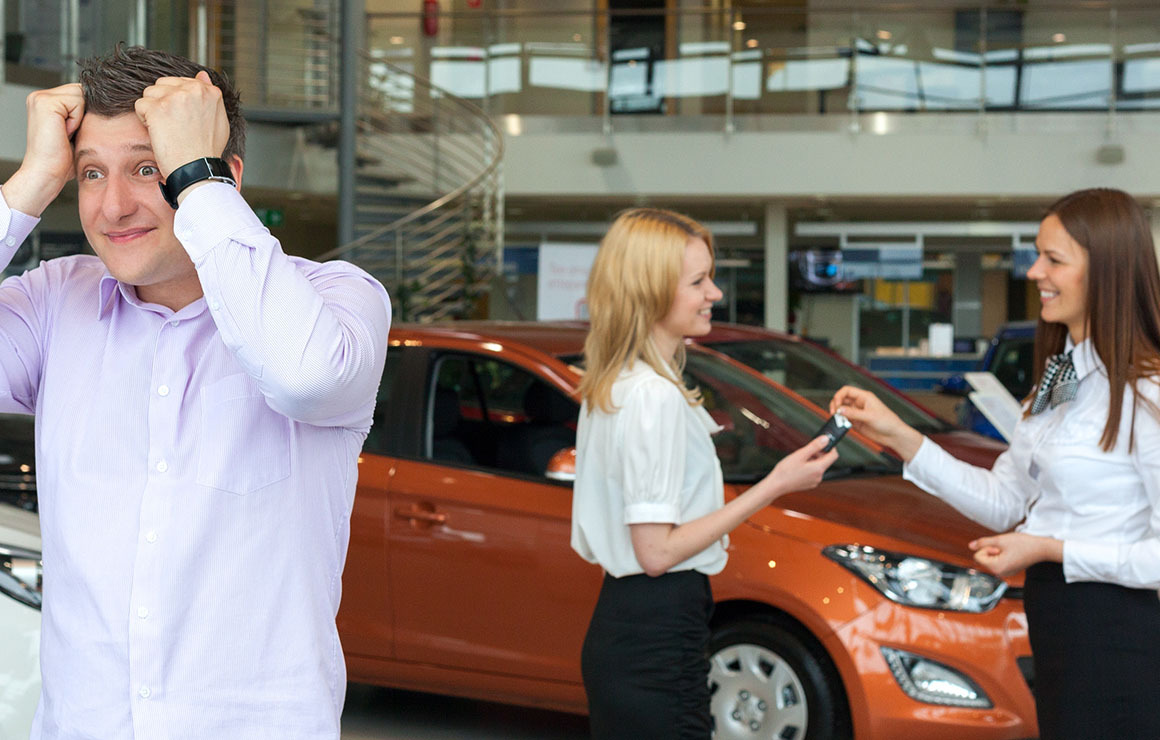 Keep your listings up to date. If a vehicle sells or is no longer available, be sure to remove it from your listings so that customers aren't seeing inventory that you no longer have on the lot. Many dealerships have established platforms that automatically handle this, but those that don't should be aware of it. That said, there are some cases where listing new cars that you might not have ready for purchase can be a good thing (if you'll be getting more of them in quickly or they'll be ready soon), so consider this when optimizing your listings. But generally speaking, you want to keep everything updated at all times to reflect reality.
Pay Attention to How Customers Search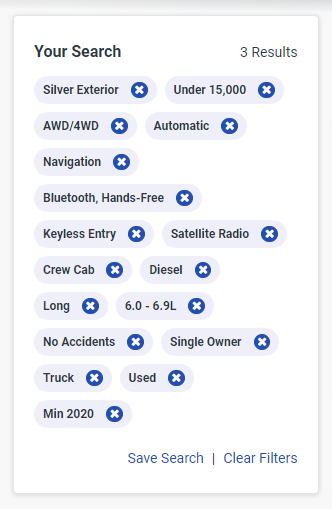 Consider using the keyword search tool. Autotrader offers a keyword search tool to help customers find the vehicles they're looking for. This is an important tool to use, as it can help potential buyers find your dealership and your inventory more easily based on how they're using the site themselves. Keywords in searches on Autotrader aren't much different than they are on any major search engine – these are the bedrocks of search, so make sure to include keywords that are relevant to your dealership and to the specific vehicle so customers can easily find them in search results. There are a number of tools out there that can help with this process, so if you need help you won't have to go far.
Another important note on search: make use of the advanced search filters. The advanced search filters on Autotrader give customers even more options to find the right vehicle for them. Filters like make, model, year, price, and location can all be used to hone in on specific results, but there are also other more specific filters that searchers can use when trying to find the perfect vehicle. Don't miss the opportunity to show up in their search results that you could otherwise be seen in. Details on the vehicle help a lot here.
Consider the Price Tag

Take advantage of Autotrader's pricing tools wherever possible. Autotrader has a few different pricing tools that dealerships can make use of to get an idea of what used cars are selling for in their area.
The first tool is the pricing barometer, which gives dealerships a ballpark idea of what a car is worth in their region (you may already have this locked in, but it's a useful tool if that's not the case). The second is the pricing trends tool, which lets dealers see how the prices of specific vehicles have changed over time. This can be helpful for setting a price point for a vehicle that you're looking to sell especially when the market is shifting quickly.
Finally, the pricing calculator can help dealers determine how much they should ask for a vehicle they're trying to sell. It takes into account things like reconditioning, mileage and other important factors to give dealers a better feel for the going price and competition in place. All of these tools are important to make use of when trying to get the best price for the vehicles on your lot.
The Takeaway:
With the sheer power of Autotrader.com at your disposal as a dealership, there's no better time than now to take advantage of the opportunity to grow your presence and get seen by more potential customers. By following a few best practices as outlined above, you can ensure your listings will get more eyes, drive more traffic, and more sales. If you're looking to take things to the next level, Redline is here for you – so let's talk!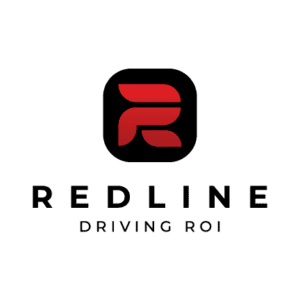 Redline is dedicated to helping modern dealerships engage, communicate with, and cater to modern, tech savvy car shoppers. Our unique proprietary suite of products and services optimizes and redefines how automotive dealers reach, retain, market, and sell to customers — front end, back end, all ends.